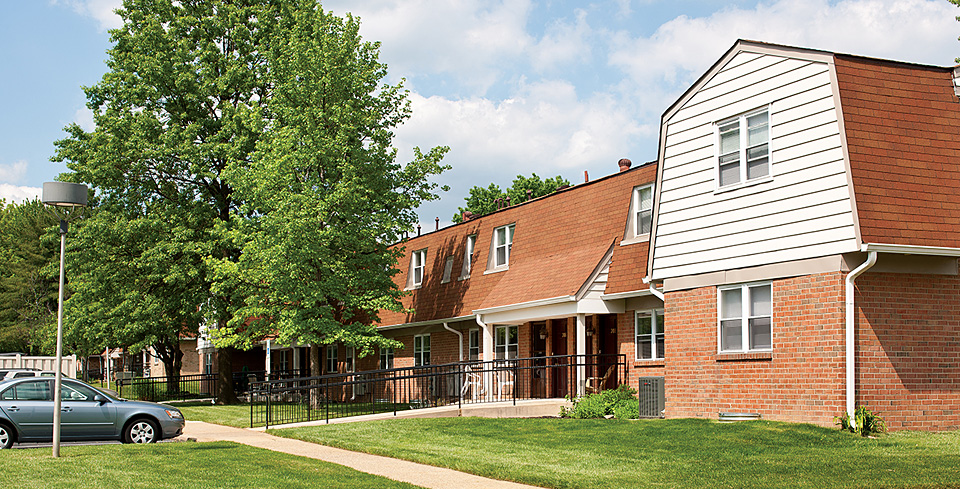 Foxwood Manor
ACQUISITION / PRESERVATION / REDEVELOPMENT
Foxwood Manor in Levittown, Pennsylvania is a multifamily property built in 1972. While well maintained, it was an aging community in need of a comprehensive makeover. The rehabilitation project included a full upgrade of the mechanical infrastructure, together with significant interior improvements, including new doors and flooring, major updating of kitchens and baths, and new paint and carpeting throughout the complex. In addition, 5% percent of the apartments are being made accessible to those with disabilities, in full compliance with the Americans with Disabilities Act.
The Foxwood Manor property includes an on-site community center that provides residents a computer lab and an array of education, health, civic education and financial literacy programs. All residents from children through seniors are part of an active, welcoming community committed to healthy lifestyles, personal development and civic participation
---
TOTAL COST
$ 36,016,000
DESCRIPTION
Foxwood Manor has 304 units, totaling 213,000 square feet. It is a low- to moderate-income property that includes 132 units at or below 50% AMI, 96 units at or below 60% AMI, and 76 units at or below 95% AMI.
FINANCING
Secured financing and funding or this project included:
| | |
| --- | --- |
| $ 11,970,000 | Tax-exempt Bonds |
| $ 7,132,900 | 4% Low-Income Housing Tax Credits (LIHTC's) |
| $ 1,384,100 | Existing Property Reserves |
| $ 1,478,800 | Deferred Developer Fee |
| $ 12,800,000 | Deferred Sale Price |
| $ 1,250,200 | Property Cash Flow |
NHPF's diverse income and rent structure provides housing for a range of households from low to moderate income. Notwithstanding income levels, the same level of amenities and access to our services is offered to all residents.
This property is just one example of how NHPF's commitment to affordable housing has helped American families.
ABOUT THE NHP FOUNDATION
Founded in 1989, The NHP Foundation strives to provide quality affordable multi-family housing and resident services for low to moderate income families. Since 1994, NHPF has acquired and preserved 95 properties, totaling 16,495 units, located in 19 states and the District of Columbia. Today, NHPF's portfolio includes 56 properties, totaling 10,000 apartment units, in 15 states and the District of Columbia. NHPF also provides service programs to approximately 28,000 community residents.