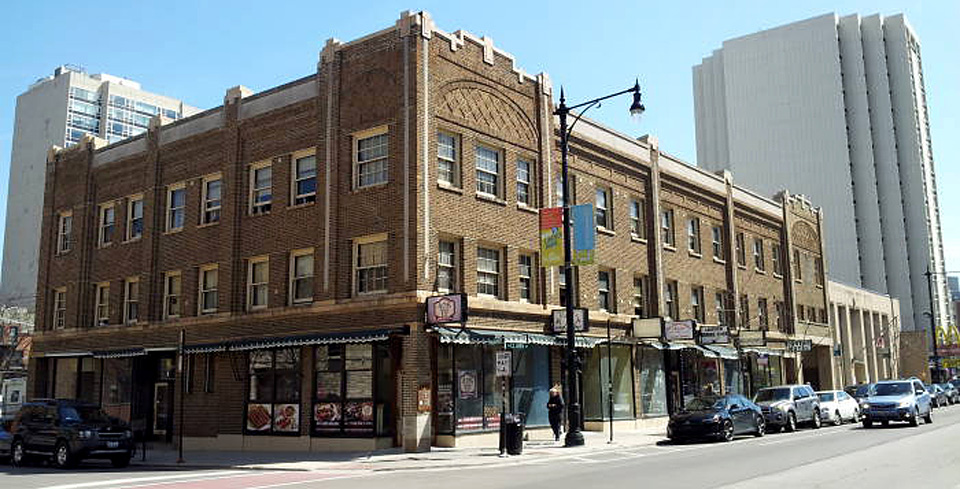 Hotel Covent
Constructed in 1906 and originally attached to a 2000+ seat historic theatre, The Hotel Covent is located in the Lincoln Park neighborhood of Chicago. The 3-story property functions as an SRO (single resident occupancy) hotel. It consists of 64 hotel rooms (also known as units) with sinks and closets. Residents have access to two large shared bathrooms. The property also comprises seven retail stores and an 18,700 square foot parking lot leased to the neighboring US Postal Service. This SRO property includes a lounge for residents and is located across the street from a City Target and several municipal bus lines. This property is being preserved in accordance with Chicago's SRO Preservation Ordinance, which passed in November 2014.
---
TOTAL COST
$ 7,850,000
DESCRIPTION
Hotel Covent is comprised of 64 SRO units with sinks and closets. The property is unrestricted, but serves a low income population due to the surrounding community's demographic profile.
FINANCING
The Hotel Covent purchase price was $7,000,000. Secured financing and funding for this project included:
| | |
| --- | --- |
| $ 5,000,000 | Community Investment Capital |
| $ 2,200,000 | Chicago Community Loan Fund |
| $ 650,000 | Owner Equity |
NHPF's diverse income and rent structure provides housing for a range of households from low to moderate income. Notwithstanding income levels, the same level of amenities and access to our services is offered to all residents.
This property is just one example of how NHPF's commitment to affordable housing has helped American families.
ABOUT THE NHP FOUNDATION
Founded in 1989, The NHP Foundation strives to provide quality affordable multi-family housing and resident services for low to moderate income families. Since 1994, NHPF has acquired and preserved 95 properties, totaling 16,495 units, located in 19 states and the District of Columbia. Today, NHPF's portfolio includes 56 properties, totaling 10,000 apartment units, in 15 states and the District of Columbia. NHPF also provides service programs to approximately 28,000 community residents.