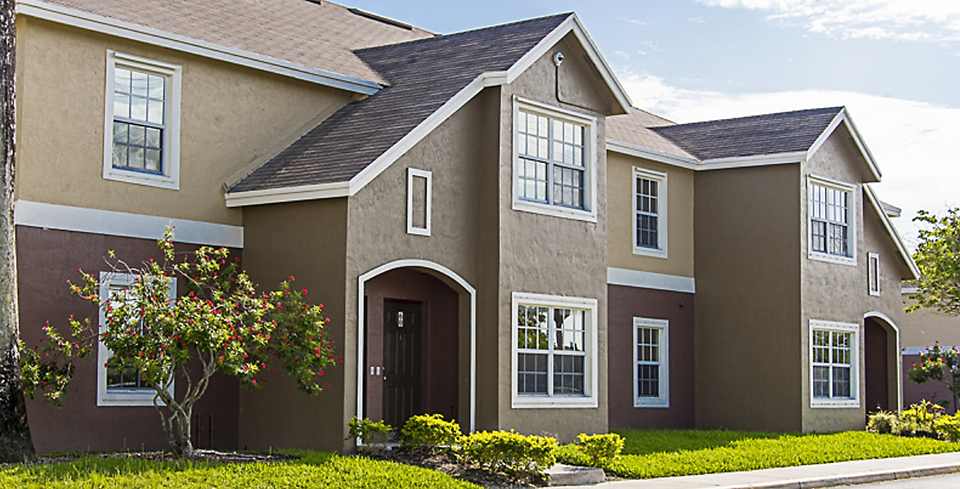 Redland Arms
Redland Arms Apartments, located in Florida City, FL is a 10-building 66-unit, garden-style property featuring a mix of 1-, 2-, and 3-bedroom units. Built in 2002, Redland Arms was a year-15 property that is in its extended use period. Amenities at Redland Arms include a clubhouse (with leasing office, computer room, and exercise room), pool and pool house, covered BBQ area, playground, car-washing station, and basketball half court.
The opportunity was presented to NHPF by The Partnership Inc. (TPI), a non-profit affordable housing developer based in Florida, that NHPF has partnered with on multiple deals. NHPF and TPI jointly acquired the property in 2018 as an equal 50/50 partnership.
---
TOTAL COST
$
4,604,212
DESCRIPTION
All units at Redland Arms are restricted to either 60% AMI or 33% AMI.

FINANCING
$ 6,779,500
Richmac Funding Bridge Loan
$


864,212

Total Equity and Cash Advance split 50/50 between NHPF and TPI
NHPF's diverse income and rent structure provides housing for a range of households from low to moderate income. Notwithstanding income levels, the same level of amenities and access to our services is offered to all residents.
This property is just one example of how NHPF's commitment to affordable housing has helped American families.
ABOUT THE NHP FOUNDATION
Founded in 1989, The NHP Foundation strives to provide quality affordable multi-family housing and resident services for low to moderate income families. Since 1994, NHPF has acquired and preserved 95 properties, totaling 16,495 units, located in 19 states and the District of Columbia. Today, NHPF's portfolio includes 56 properties, totaling 10,000 apartment units, in 15 states and the District of Columbia. NHPF also provides service programs to approximately 28,000 community residents.