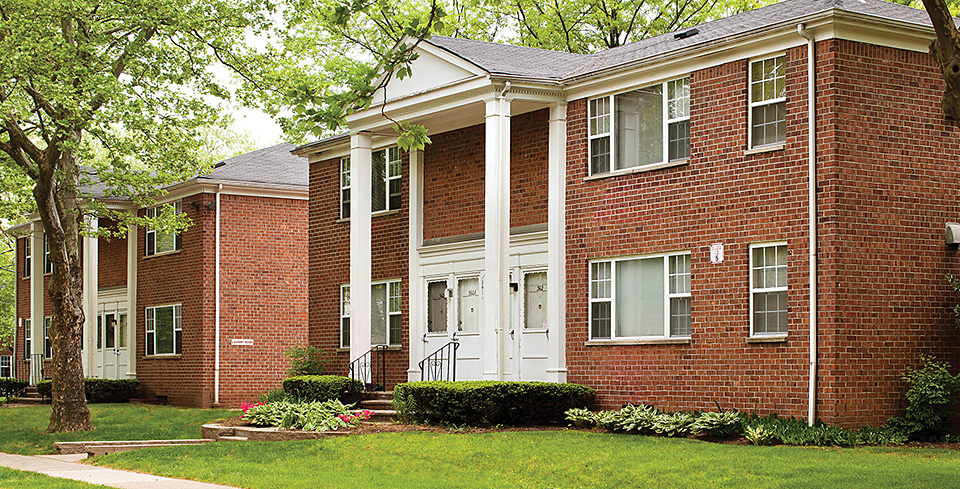 Washington Dodd Apartments
Washington Dodd Apartments, located in Orange, New Jersey, is comprised of 300 units. Washington Dodd is one of NHPF's unique properties that provides a welcoming lifestyle in a wooded park-like setting. This property is located within minutes to public transportation and easy access to major highways such as Garden State Parkway and Route 280 making this central location a simple commute.
A multi-family property, Washington Dodd was built in 1964 and was in need of substantial repairs and renovation. In 2010, the property began significant renovations, which includes kitchen and bathroom upgrades, replacing all electrical panels and smoke detectors, installing new HVAC units, adding disabled access ramps, replacing the central boilers with new, individual hot water heaters, adding new waterproofing and insulation to all basements, and replacing of all interior lighting with new energy efficient fixtures.
---
TOTAL COST
$ 46,702,200
DESCRIPTION
Washington Dodd property income mix includes 111 units at or below 50% AMI, 84 units at or below 60% AMI, 39 units at or below 80% AMI, 65 units at or below 50% AMI, and one unit is used as the rental office.
FINANCING
Secured financing and funding for this project included:
| | |
| --- | --- |
| $ 18,540,000 | Tax-exempt Bonds |
| $ 6,091,400 | Federal Low-Income Housing Tax Credits (LIHTC's) |
| $ 3,931,400 | Existing Property Reserves |
| $ 339,400 | Property Cash Flow |
| $ 17,800,000 | Deferred Sale Price |
NHPF's diverse income and rent structure provides housing for a range of households from low to moderate income. Notwithstanding income levels, the same level of amenities and access to our services is offered to all residents.
This property is just one example of how NHPF's commitment to affordable housing has helped American families.
ABOUT THE NHP FOUNDATION
Founded in 1989, The NHP Foundation strives to provide quality affordable multi-family housing and resident services for low to moderate income families. Since 1994, NHPF has acquired and preserved 95 properties, totaling 16,495 units, located in 19 states and the District of Columbia. Today, NHPF's portfolio includes 56 properties, totaling 10,000 apartment units, in 15 states and the District of Columbia. NHPF also provides service programs to approximately 28,000 community residents.