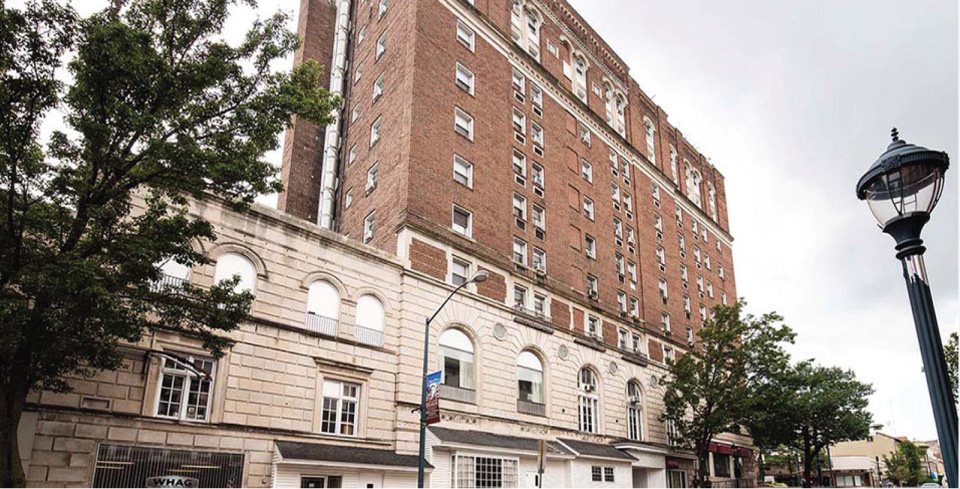 Alexander House
7 East Washington Street
Hagerstown, MD 21740
For apartment rental
rates and current specials,
contact us today.
301.791.2332
alexanderhousemgr@
emcmgmt.com

Service-Enriched
Affordable Housing in
Hagerstown, Maryland
Alexander House
Alexander House was built in 1928 as a hotel in the Renaissance Revival style and
renovated in 1978 to accommodate 95 residential units set aside for low income
elderly aged 62 and over, and the disabled. If you are looking for affordable living
in a trendy area make Alexander House your new home. Our spacious floor plans,
professional staff, and location will make coming home a vacation.
The ten-story property, prominently located in the center of downtown Hagerstown,
also includes over 30,000 square feet of commercial and community space.
The community features:
• 95 Units
• Club House
• Garbage Disposals