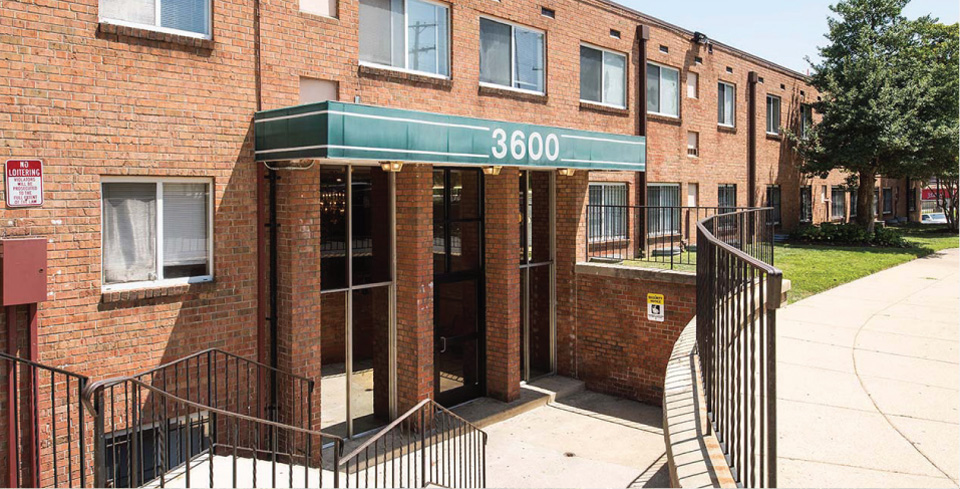 Anacostia Gardens Apartments
3600 Ely Place SE
Washington, DC 20019
For apartment rental
rates and current specials,
contact us today.
202.584.2241
anacostiagardens@winnco.com

Anacostia Gardens
Anacostia Gardens Apartments is a 100-unit market rate property located in
Washington, DC's Fort DuPont neighborhood of Ward 7. The property was built in the
early 1960s and consists of one E-shaped building with flat roofs. It is adjacent to the
Washington Nationals Youth Baseball Academy and is located in a Qualified Census
Tract (QCT).
Anacostia Gardens Apartments offers 37 one-bedroom / one-bathroom units,
49 two bedroom / one-bathroom units, and 14 three-bedroom / one and a half-bathroom
units. The apartment units have gas heating and hot water, and electric for lights,
appliances, and air-conditioning. Each unit has its own heating system and hot water
heater.
The community features:
• 100 Units
• Central Air Control
• On-Site Laundry Facility
• Community Room Space
• On-Site Parking