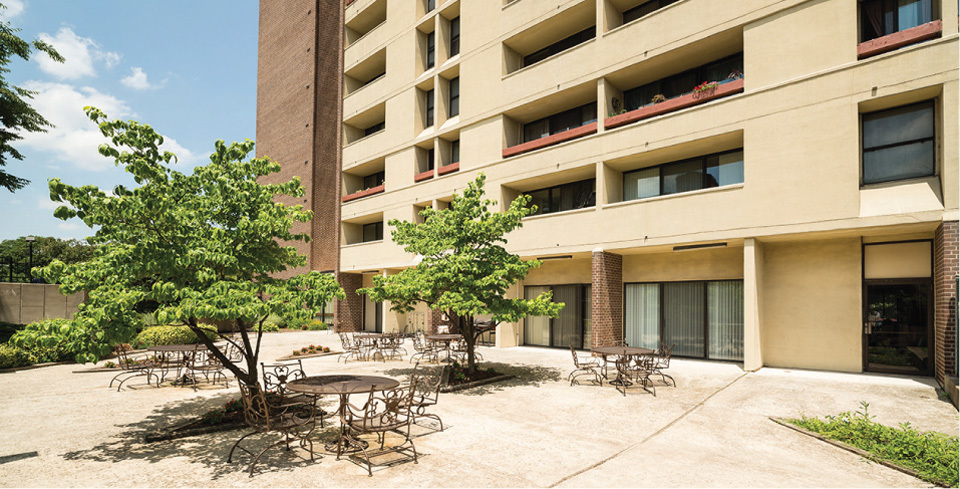 Bolton North
1600 W. Mt Royal Avenue
Baltimore, MD 21217
For apartment rental
rates and current specials,
contact us today.
410.462.5433
boltonnorthmgr@emcmgmt.com

Senior Living in
a Townhome
Neighborhood in
Baltimore, Maryland

Bolton North
Come and be a part of the Bolton Hill renaissance, in the tranquility of one of
Baltimore's historic neighborhoods, minutes away from the Inner Harbor.
Bolton North is a 209-unit senior housing high-rise located close to Baltimore's scenic
Inner Harbor. This senior-housing community is situated in the historic and thriving
Bolton Hill neighborhood, a community known for its tranquil, tree-lined streets
populated by restored mid to late 19th-century three- and four-story townhouses,
urban mansions, churches, and public buildings.
The community features:
• 209 Units
• Walk-Out Balconies
• Individual HVAC Units
• Well-Equipped Kitchens
• Emergency Call Buttons (24/7 Monitoring)
• Community Dining Room
• Community Game Room, Lounge
• Central Laundry Facility
• Spacious Outdoor Courtyard