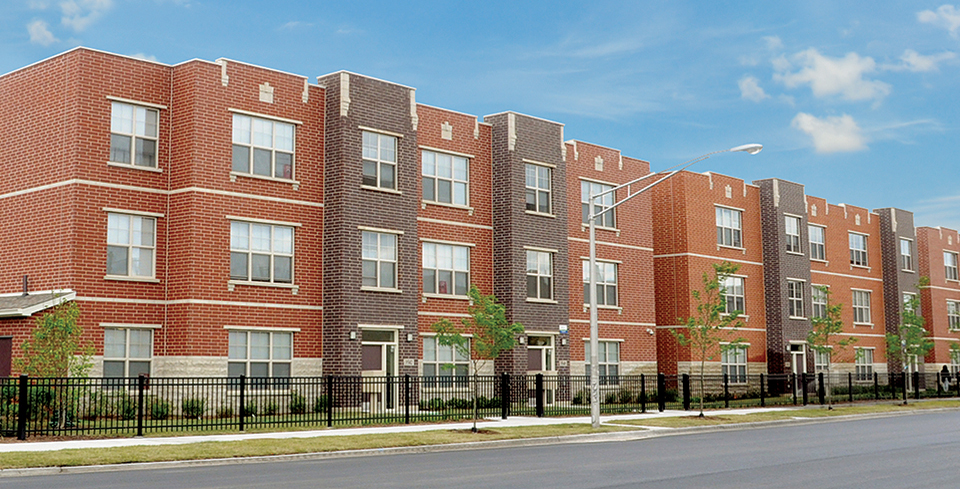 Harvest Homes Apartments
3514-46 W. Fifth Avenue
Chicago, IL 60624
For apartment rental
rates and current specials,
contact us today.
773.989.8000
harvesthomes@
realtymortgageco.com

Harvest Homes Apartments
Harvest Homes Apartments offers 36 two-, three-, and four-bedroom apartment
units to low and moderate income families with annual household salaries ranging
between $22,000 and $60,000. The development is built on what were
once rubble-strewn vacant lots on Chicago's West Side. Harvest Homes is the first
new housing development built in East Garfield Park in the last 15 years.
The community features:
• 36 Units
• Energy Efficient Features
• Off-Street Parking
• Exterior Security Cameras
• In-Unit Washer & Dryer Hook Ups