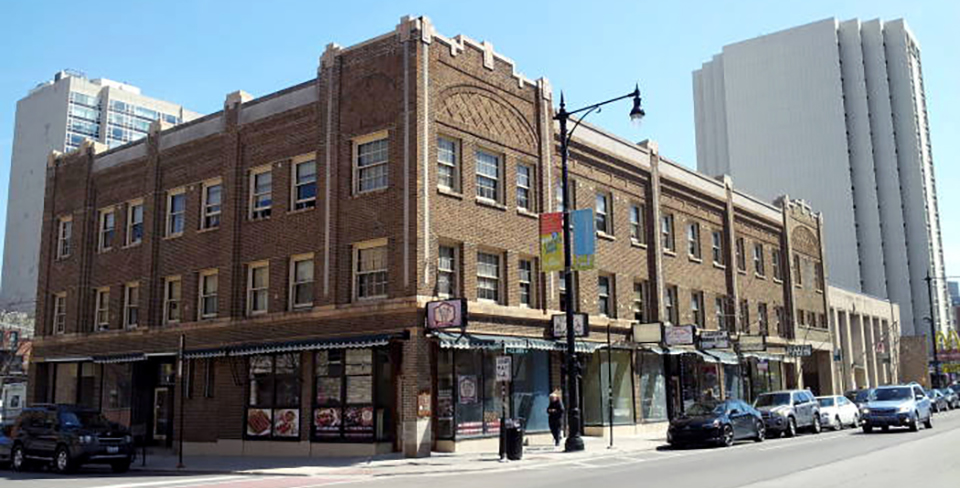 Hotel Covent
2653 N. Clark Street
Chicago, IL 60614
For apartment rental
rates and current specials,
contact us today.
773.989.8000
covent@realtymortgageco.com

Affordable Living in
Downtown
Chicago, Illinois
Hotel Covent
Built in 1904, Hotel Covent is located in the Park West neighborhood of Lincoln Park. Its single room occupancy (SRO) units are being merged and upgraded to include kitchenettes and private bathrooms. The building's common areas are being enhanced, and a new rental program for Hotel Covent's retail space is underway, adding to the neighborhood's diverse shopping opportunities, including Trader Joe's and City Target. Frequent bus service on the Brown and Purple Lines is nearby on Clark and Diversey.
Hotel Covent once included a significant theater, and has been recognized by the Theater Historical Society of America.
The community features:
• 66 Units with Sinks & Closets
• Being Upgraded with Kitchenettes & Private Bathrooms
• Proximity to Lincoln Park
• Diverse Neighborhood Retail Options
• Close to City-wide Public Transportation Access