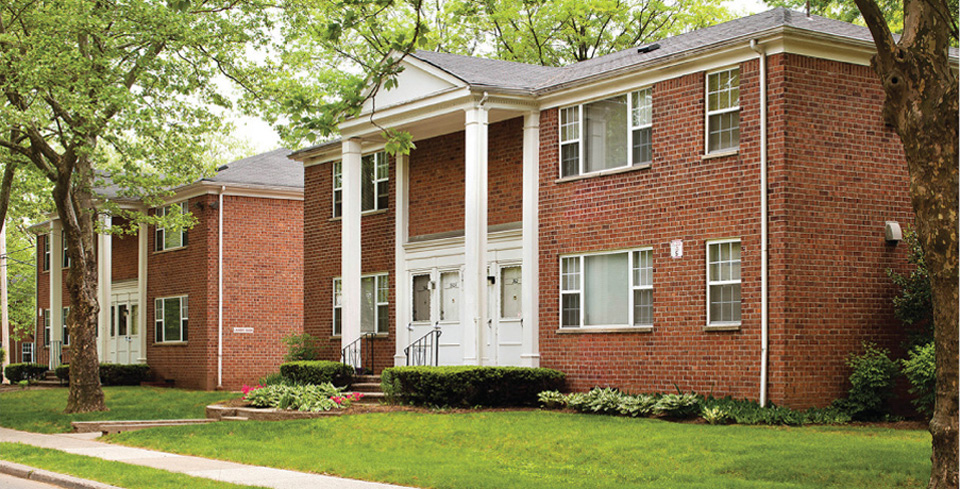 Washington Dodd Apartments
587 Carroll Street
Orange, NJ 07050
For apartment rental
rates and current specials,
contact us today.
973.674.0303
washingtondodd@winnco.com

Simply the Best in
Orange, New Jersey

Washington Dodd Apartments
Renovated in 2011, Washington Dodd Apartments offer a unique lifestyle in a parklike
setting with peaceful grounds just outside your door. Washington Dodd offers
one-, two-, and three-bedroom garden apartments and two- and three-bedroom
townhouses in a beautifully wooded area. We are conveniently located within minutes
to public transportation and easy access to major highways such as Garden State
Parkway and Route 280, making our central location a simple commute.
Apartments and townhouses feel like home. The minute you exit your car, you will
be impressed with the peaceful, meticulously landscaped grounds surrounding your
future home. The flexibility of several well-designed floor plans, coupled with our ideal
location close to public transportation and main highways, will convince you that you
need look no further for the home of your dreams.
The community features:
• 300 Units
• Hardwood Floors
• Community & Computer Rooms
• Laundry Facilities
• Private Entrance
• Child-Friendly Playground
• Fitness Center
• On-Site Parking
• 24-Hour Emergency Maintenance